Are you looking for a reliable and cost-effective Mercedes Benz service Melbourne customers trust? Look no further than European Vehicle Services! We've been offering cheap car repairs for more than 20 years without compromising on the quality of work expected by our customers and, as a result, have a large number of drivers across Melbourne who return to us each time they are due a car service.
Trust our specialist mechanics to return your vehicle in the best possible condition. We use only official branded parts, so you know what is inside your vehicle, and continually look to improve our knowledge on different makes and models, taking great care with engine specifications, designs, new models, updated software and technology and much more.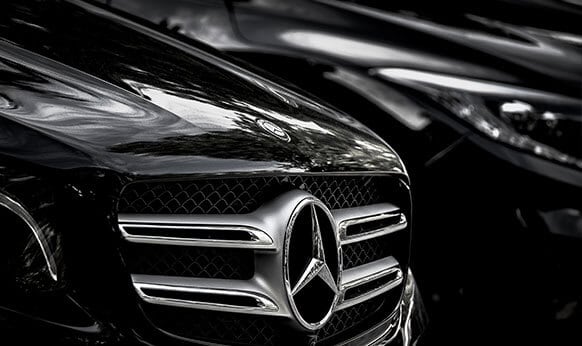 We are an independent service, and this means we cater to your needs more. The team at European Vehicle Services understand how important your car is to you and how valuable it is to your daily life, so we'll do everything we can to carry out any car service quickly and efficiently to get you back on the road. To help with this, we have the best testing and diagnostics equipment available to help identify what needs to be done fixed. All this at the lowest price possible.
As well as the best Mercedes Benz service Melbourne drivers can come to us for help with vehicles brands including Saab, Porsche, Volvo, Triumph, Citroen, Land Rover, MG, Audi, BMW, Alfa, Renault, Peugeot, Jaguar, Skoda and Volkswagen.
To find out more about our great Mercedes Benz service in Melbourne, contact a member of the European Vehicle Services team now.
Affordable Mercedes Benz Mechanics
At European Vehicle Services our dedicated and highly-skilled mechanics are committed to delivering the highest-quality repairs and servicing for Melbourne motorists who want to ensure that their car gets the best care and attention. So, if you've been searching for a reliable and authentic "Mercedes Benz service in Melbourne near me" that's suited for your vehicle give our modern and well-equipped workshop a call on 03 9329 7559.
For quality Mercedes Benz service in Melbourne Call us on
03 9329 7559