European Vehicle Services are the go to source for affordable motorcycle repairs in Melbourne. Our mechanics have a wealth of automotive knowledge and can service all the major brands, makes and models.
We've been operating out of North Melbourne for more than 20 years. Today, our workshop is home to state-of-the-art tools, diagnostic equipment and most importantly, a team of highly dedicated automotive technicians.
Regardless of the make or model, we always attend to your vehicle with care and attention to detail. Although EVS started as a specialist VW Dealer, our team has grown to include a number of specialist motorcycle mechanics that are more than equipped to handle a wide variety of brands.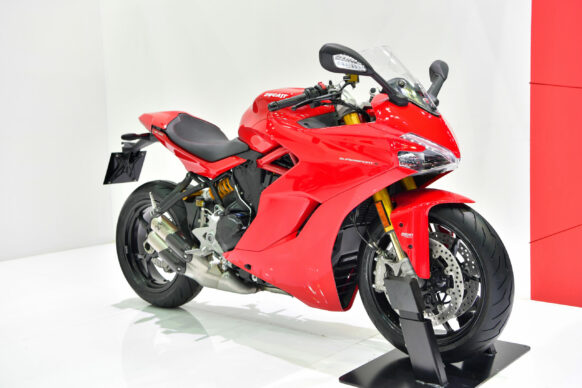 Schedule a Motorcycle Service in Melbourne
Need to book in a motorcycle service? Our Melbourne mechanics are down-to-earth, highly knowledgeable and detail oriented. Once you've dropped off the motorcycle at our workshop, we combine state-of-the-art equipment with steady hands to get the best out of your vehicle.
Whether you need a general service, part replacements or on-the-spot repairs, we always strive to find a cost-effective solution. In addition, you'll also receive straightforward advice and a detailed rundown of all the actions taken during the service.
EVS is open every Monday to Friday from 7:30am to 4:30pm. Call us and book in your motorcycle service today!
Thorough Motorbike Repairs in North Melbourne
From battery issues to tensioning belts, body damage or brake issues, EVS are your source for comprehensive motorbike repairs. Our seasoned motorbike mechanics can repair models from Harley-Davidson, Kawasaki, Ducati, Yamaha and many other local and international brands.
We pride ourselves on bringing the best out of your vehicle and returning it to it to working order. Regardless of the repairs, you'll always get a superior service for an affordable price.
After motorbike repairs in Melbourne? Reach out to us today for all urgent enquiries!