European Vehicle Services are Melbourne's one-stop shop for brake repairs. Our North Melbourne workshop is home to a team of auto technicians with specialist knowledge of luxury European cars. Through advanced diagnostic equipment, we detect the root cause of brake failure and implement the most effective long-term solution.
Every car needs brakes that are safe, reliable and responsive. Whether you own a VW, BMW, Citroen, Audi or Peugeot, the EVS team can provide affordable brake repairs near Parkville and other inner city suburbs.
Our service centre is located at 5-9 Baillie Street North Melbourne. If you're concerned about the state of your brakes, please reach out to us now!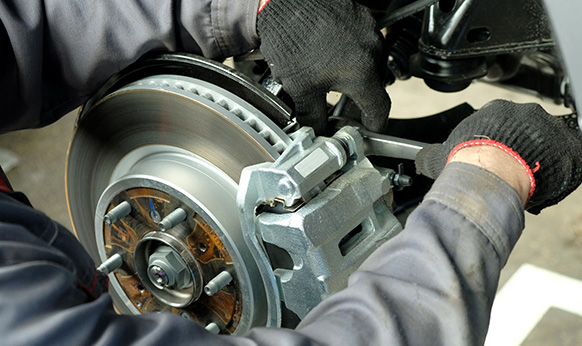 European Vehicle Brake Repairs near Carlton
Brake problems should never be taken lightly. If you apply the brakes and notice screeching, squealing, grinding or other strange noises, we recommend getting in touch with our mechanics as soon as possible.
The EVS team have over 20 years of varied automotive experience. This detailed knowledge and expertise allows us to identify and resolve a wide array of brake related issues. After your car arrives, we use state-of-the-art tools to perform a detailed inspection of the entire system. If any safety or functional concerns arise, we'll take the necessary actions to keep you safe and secure on the road.
If you need emergency brake repairs near Carlton or Kensington, you're in safe hands with Louie and the entire EVS team. Call 03 9329 7559 or 0483 927 296 now for any urgent repairs!